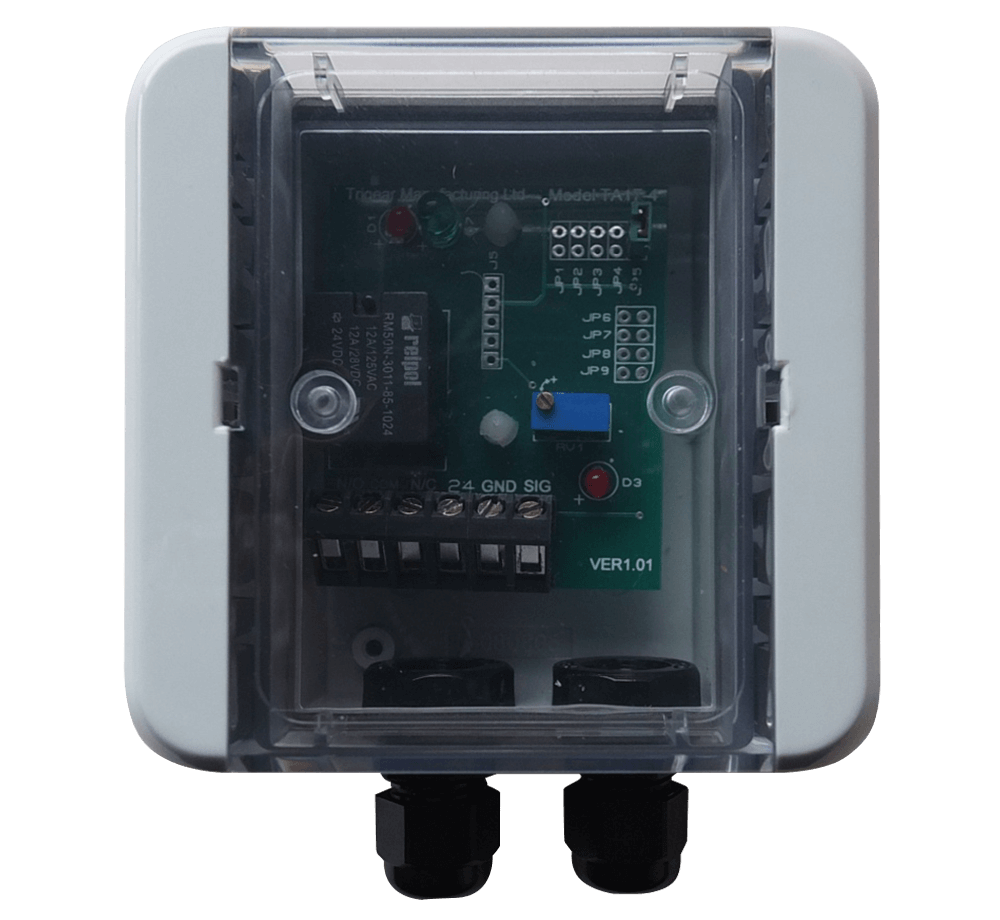 Where a flowmeter is required to be installed and provide a set of relay contacts when an alarm point (critical rate of flow) has been attained whether this be a rising or falling flow.
Download Datasheet
Flow Switch
This simple wall, or in some cases, flowmeter mounted instrument gives an adjustable set point with a single pole, voltage free relay output. There are two hysterisis levels to prevent relay flutter at the selected set frequency input. The standard converter has an input frequency range of 0 to 1 KHz. The status LED's on the circuit board indicates when the relay has operated and power / inputs are present. The enclosure in a high impact polycarbonate that seals the unit to IP65 (NEMA 4X). Access to the terminals is normally via a pair of glands on the bottom of the enclosure.
Wall mounting or meter mount
Frequency range up to 1000 Hz
Selectable for rising or falling trip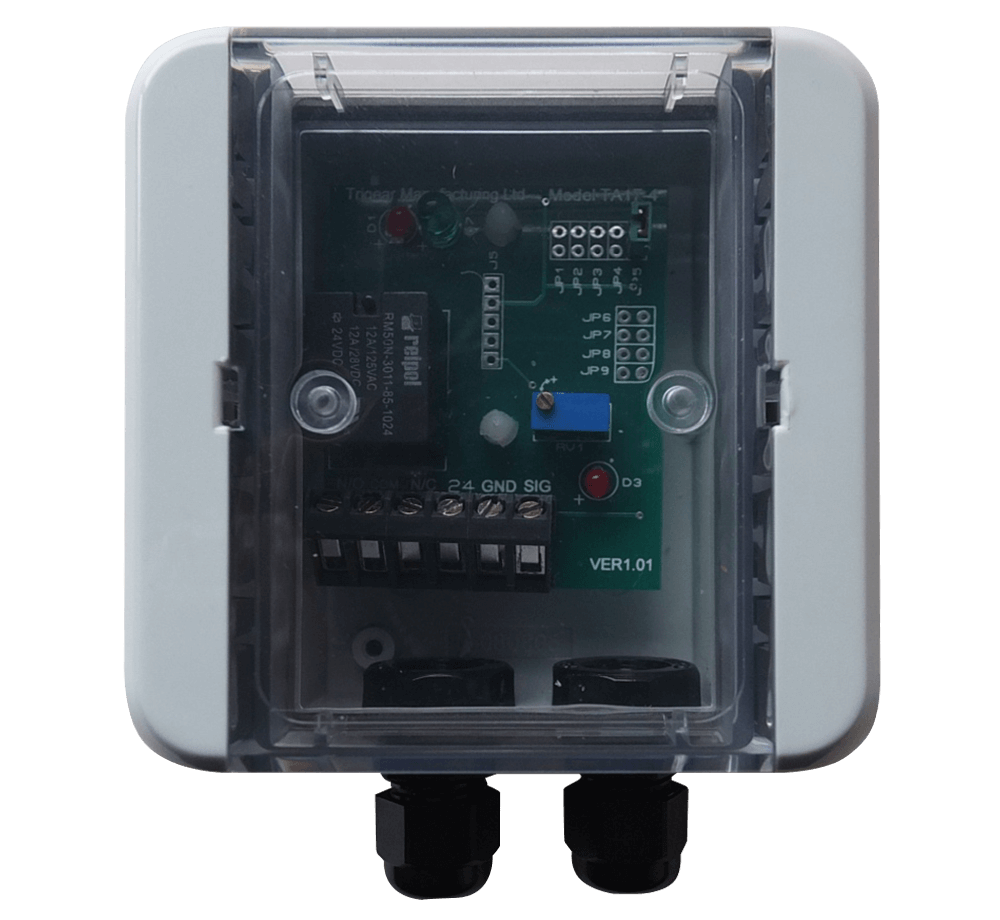 Tri-gear Flowmeters are precise, reliable and rugged instruments for the measurement of volumetric flow of liquids in general industrial, petroleum and chemical applications that require high degrees of accuracy and repeatability.
Contact Us Today